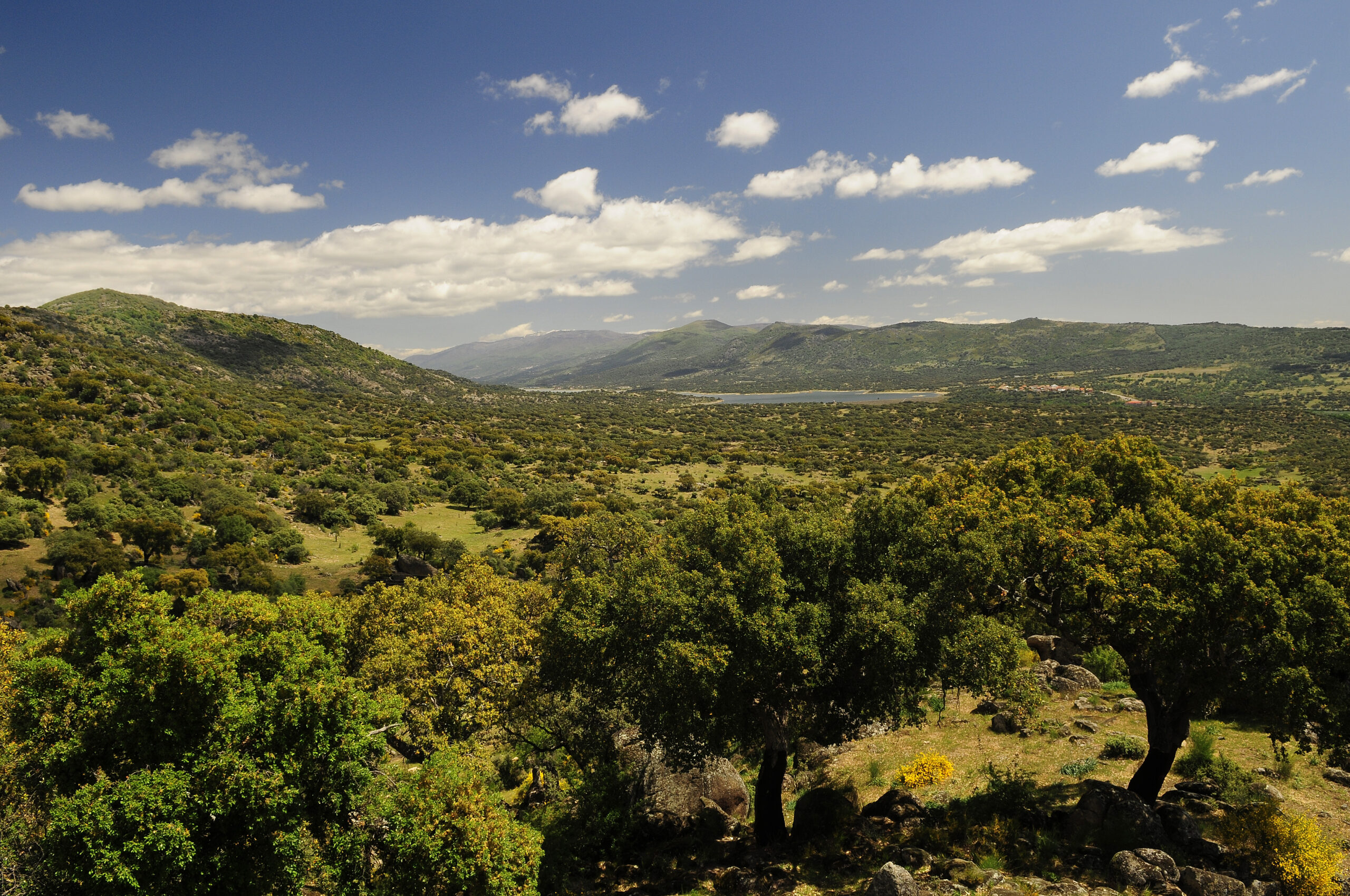 Monte de Valcorchero is a natural area declared a protected landscape. It is an ecosystem inhabited by cork oaks, holm oaks and other species of trees that make up a unique natural space; due to its relief with curious granite outcrops, and vegetation of important landscape value that make this pastureland the ideal place for birdwatching.
The PIO points of Monte Valcorchero can be visited all year round, with spring and summer being recommended, when we can observe an incredible variety of birds. Autumn and winter are equally interesting due to the presence of wintering birds. Even so, throughout the year we can observe constant flights of birds of prey.
Any time of the day is perfect, we recommend morning, afternoon and evening to listen, among others, to the song of the nocturnal birds of prey.
Griffon vulture, Common buzzard, Booted eagle, Red kite, Black kite, Common kestrel, Egyptian vulture, Short-toed eagle, Black stork, European bee-eater, Hoopoe, Woodchat shrike, Woodchat shrike, Skylark, Great tit, Common raven, Black redstart, Wheatear, House Sparrow, Blue Tit, Goldfinch, Goldfinch, Siskin, Blackbird, Blackbird, Linnet, Linnet, Red-legged Partridge, Robin, Common Chaffinch, Common Goldfinch, Dartford Warbler, Serin, Stonechat, European Turtle Dove, Greenfinch,…