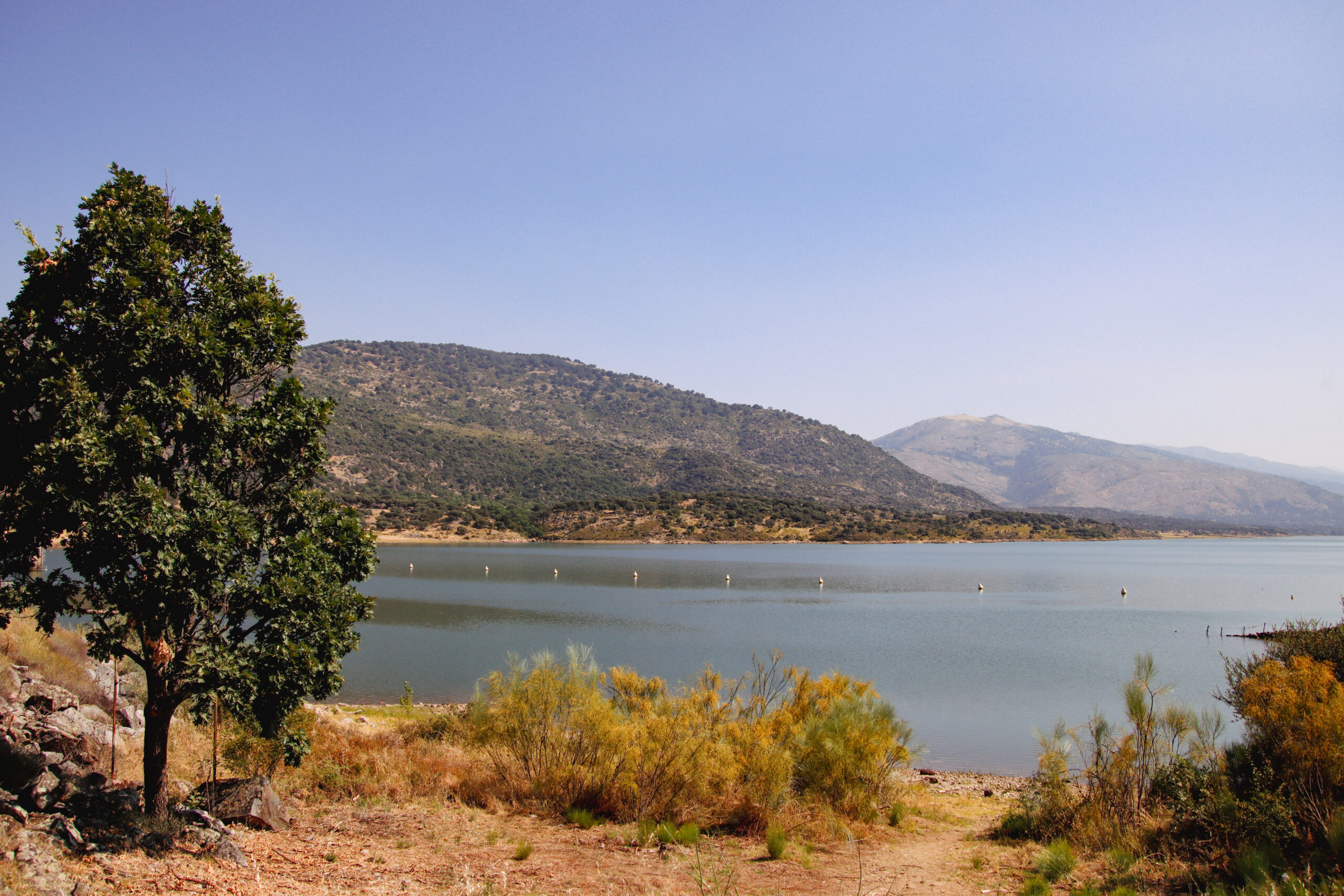 The Jerte reservoir is located approximately four kilometres from the city. It can be reached by car, but you can also walk to it along the PIO Corridor: La Isla – La Presa. La Presa is a landscape where two ecosystems with an important environmental value converge. On the one hand we have the slopes of holm oaks and cork oaks of Monte Valcorchero. And on the other we have the "innermost" generated by the reservoir. These characteristics make the variety of birds to observe very interesting. A telescope is required. And although we have indicated only one PIO point, the entire perimeter of the dam, together with the margins of the meadow, are ideal for birdwatching.
The PIO de la Presa can be visited all year round. Preferably in autumn and winter due to the abundant populations of ducks and waders that migrate to this area. Spring and summer are equally interesting, making this PIO a very important place for the concentration of birds, due to its aquatic ecosystem and proximity to Monte de Valcorchero. Another of the singularities of this place is that the wide visibility allows us to see a variety of birds of prey flying over the area.
Any time of the day is perfect, but we recommend morning and sunset..
European Bee-eater, Hoopoe, Skylark, Mallard, Mallard, Great Tit, Great Kestrel, Little Kestrel, Little Ringed Plover, Great Cormorant, Little Crake, Great Crow, Moorhen, Little Egret, Grey Heron, Barn Swallow, Dastardly Swallow, House Sparrow, Blue Tit, Goldfinch, Siskin, Eurasian Siskin, White Wagtail, Blackbird, Common Blackbird, Common Woodpigeon, Linnet, Red-legged Partridge, Robin, Common Chaffinch, Common Goldfinch, Dartford Warbler, Common Goldfinch, Little Grebe, Great Crested Grebe, Great Crested Grebe, Eurasian Stonechat, European Turtle Dove, Little Grebe…